Dateline Sonoma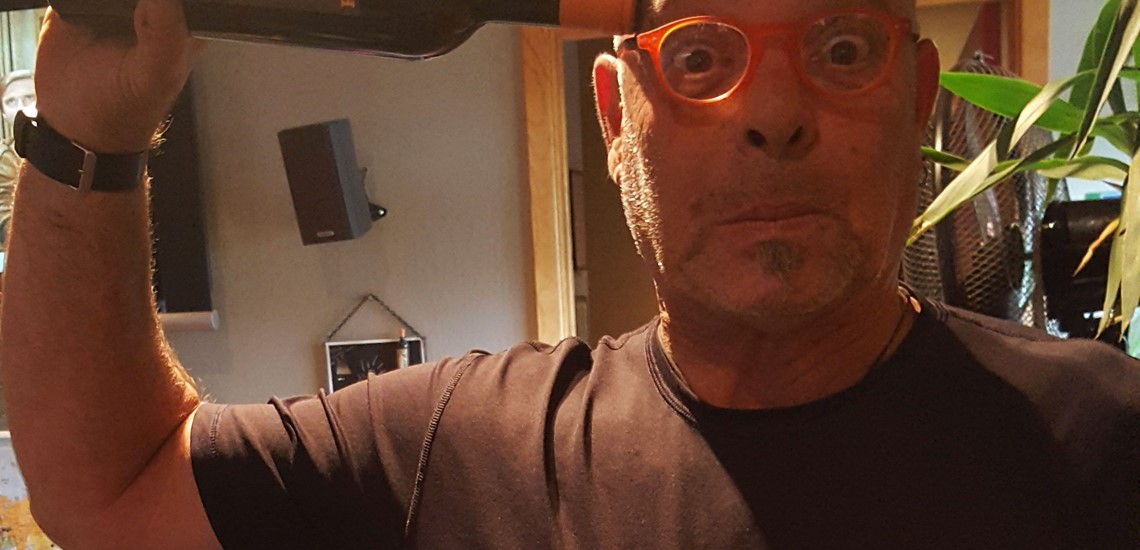 DATELINE SONOMA
From Wine Business Hourly™
April 27th,2022
Seven PROMINENT California Winemakers found dead in an apparent suicide pact.
Residents of the normally sleepy town of Geyserville, California woke up this morning to be greeted by hubris of local, state, and federal officials blanketing the area in search of clues to explain the tragic events that began unfolding during the predawn hours.  While details are still sketchy at best, it appears that all seven winemakers (four men, two women and one trans-gender) were part of a secret winemaking society known by the acronym C.U.L.T (California Ultimate Liars of Terroir).
In a brief statement to the press, special agent Richard Cabeza of the FBI said: "At this point, I can only confirm that there has been an ongoing investigation of this group's activities.  A team from our Sacramento field office was en route with Federal arrest warrants for three members of the group when we received a report from the local Sheriff's office about this tragedy."
C.U.L.T first appeared on the national wine scene back in 2017 when President Trump signed into law the FADHA (Food and Drink Honesty Act).  Members of the group appeared on a 3 minute grainy video clip posted on the newly formed MyFaceTwitt ® website.  In a rant that went viral and generated thousands of comments, they called the newly imposed standards "Un-American", claiming that having to submit proof for any claim made on wine labels or advertising material is a blow to their god-given right to self-expression as defined by the US Constitution and its amendments. The group failed at the grassroots level, after a few poorly-attended demonstrations (most notably the "Opus Cluster Truck Sunday")the group went underground. In August 2018, after the TTB shut down star winemaker Bobby  Puhals's eponymous winery when (after repeated warnings and fines)he was found guilty of miss-labeling Lodi Valdiguié as Biodynamic Fort Ross Pinot Noir (with a label showing 13.2 % alcohol on a wine with 16.7% alcohol by volume.
During the following months, rumors of weight-tag forging, blueberry and mocha flavoring additions and systematic score manipulation via kickbacks to prominent wine reviewers often surfaced in the wine blogosphere and were attributed to the group.  In November 2018, Mr. Jean-Gib Snipe, wine pioneer from the newly formed Anchorage AVA, claimed in a tweet that members of CULT tried to recruit him to their network after he led them to believe he'd be willing to pay the organization a portion of his earnings in return for stellar ratings on Antonia Suckdingaling's wine site.  Snipe died ten days later in an industrial accident involving a new crusher-destemmer that was just installed in his winery.  A brief investigation found no evidence of foul play but rumors of CULT involvement persisted.
In the years following FADHA's signing into law, it seemed as if a status quo was achieved.  Wine producers got used to the idea of submitting samples to the TTB laboratory for alcohol analysis with every label approval request and consumers got used to nutritional labels on the back of their favorite Cabernet.  Things started to heat back up in late 2020 during the UniGlobe trade talks, when China (by then the world's largest wine consuming nation) insisted on complete SHPAC (Super High Performance Atomic Chromatography) analysis on any wine imported to its territory.  Dan Johner Junior, wine advisor to the American delegation, a self-proclaimed Wine Master with no formal wine education, did not object to the Chinese demand, failing to grasp the implications this would have on U.S. wine exports.
Members of C.U.L.T however, knew better. SHPAC analysis of a wine sample is the equivalent of a "truth serum", revealing any compound present in the bottle down to the ppt (part per trillion) level. In reality, this high level goof forced ingredient labeling on the wine industry, something the industry had successfully battled since 2011, when it was first proposed.
When the first victim, an $880 per bottle Steakroach Pinot Noir, was found to contain 3% Mega Purple® and 7 ppt Virginia Dare® cola flavoring, dried Shitake mushroom powder and traces of Half-dome granite; the wine media erupted with brute force. Accusations were tossed back and forth as the wine industry struggled to clean the egg off its face.  In what we now know was nothing short of brilliant strategy, the US Justice Department did not rush to prosecute every offender exposed.  C.U.L.T members were lulled into a sense of safety as the FBI task force followed the bait string in search for big fish.
CNN reported that two weeks ago the FBI arrested Harlena Crimson-Bouchet, co-founder of Enolotrix™ a consulting firm to the rich and famous vintners, on charges of tax evasion and conspiracy to commit grape fraud.  An unnamed source was quoted saying that Harlena, aka "Madame Rouge" kept a detailed and unencrypted diary of her clients on her premium LinkedOut™ account.   According to this source, once confronted with jail time, it did not take long for the "Madame" to fully cooperate and implicate fellow C.U.L.T members.  Word of impending arrests must have leaked to CULT members, and a general meeting was called.
The FBI lab stated in a statement to the press that three weeks will be needed before any forensic data could be released. However, an anonymous source within the department (nicknamed "deepvine") revealed on Wikiwineleak™ that spiked magnums of the 2011 "Osama Ridge©" Cabernet were used to deliver the final judgment to C.U.L.T members. In Vino Veritas.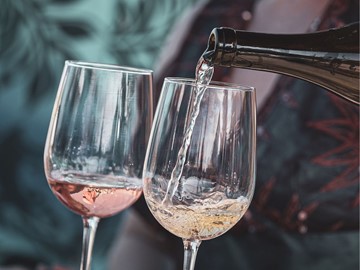 Longboard
COME VISIT US

5 Fitch Street
Healdsburg  CA  95448
Open 11 am to 6 pm daily
(707) 433 3473