Wer'e Not In Kansas (yet)
I was never good at Math, as anyone who worked for me in the cellar can attest to – I always tell them to assume I screwed up the math on the workorder and to check for themselves that what I wrote down makes sense.  But I think I'm right in calculating that this past vintage was Longboard's 15th harvest (with 1998 being the first, please let me know if I screwed up this calculation too!).  As I take a little pause and try to encapsulate this ride, all I can say is: "Nice – doing better than a restaurant but not as good as the person who invented the SHAM-WOW". 
As can be clearly seen from the image on the original label concept (by talented graphic designer Joe Vax, Joe where are you?) – I always had fun as an integral part of my business plan..  the original idea was to try and capture what STOKE is in an image.  I loved it but could just not get over the idea of putting my "Uncle Fester" portrait on a label, for the same reason I did not want to name the winery after myself; smells of self-importance if you ask me.  No disrespect to Mondavi, the Gallos or (the Goddess of things wine) Turley, but it is just winemaking, any caveperson (is that PC?) can do it.  I never set out to build an Empire, just wanted to live the dream.
Talking about dreams – the 2012 vintage was as close as it get's to a winemaker's dream vintage;  Warm, dry and long growing season with no serious heat waves, good crop levels, good tannin levels and very little vegetative character in the wines.  You will hear this a lot in the coming year… we have some great cakes in the oven for you wine lovers.
Longboard is now distributed in Texas, we will be in Massachusetts as of January and sometime early in the year in Alabama.  Just about 25 states when all is done.  Kansas will have to wait for another time, in the meantime – keep living your dream!  Happy New Year to all.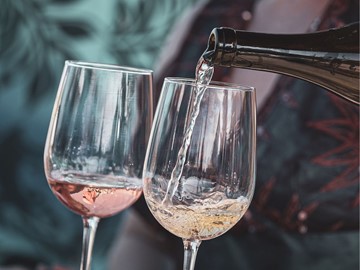 Longboard
COME VISIT US

5 Fitch Street
Healdsburg  CA  95448
Open 11 am to 6 pm daily
(707) 433 3473